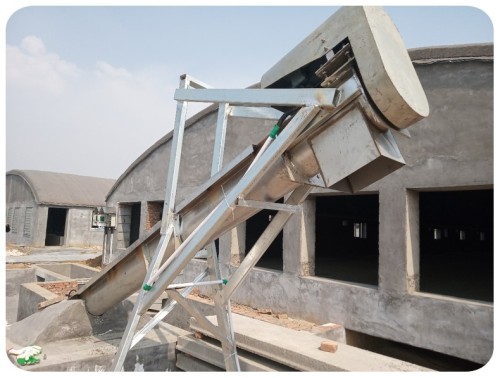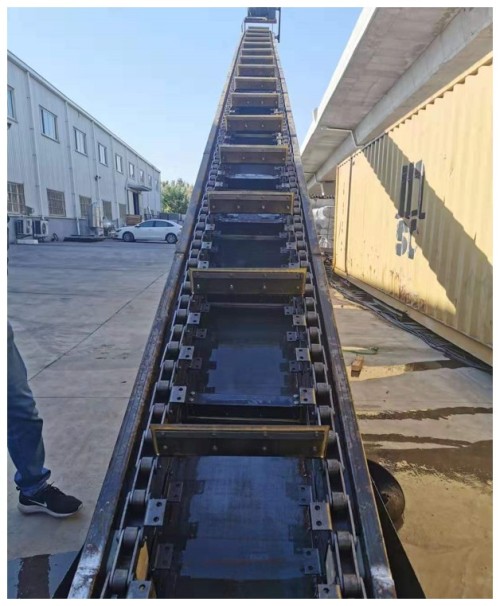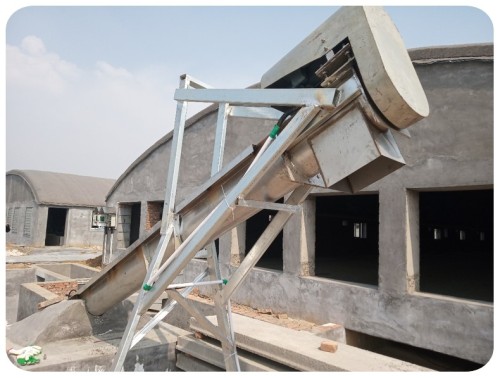 Cason | Auger livestock manure conveying lift machine Fecal chain conveyor | Fertilizer machine Wholesale
Model

Hog shed manure lifting machine
Description
The Length of auger manure lifting machine is generally 12 ~ 13 meters. The angle with ground is 23°
In order to prevent the feces frozen in the extreme cold weather, our company a carbon fiber heating layer. The temperature control is integrated with the auger control box.
The motor and auger casing are all made of SUS304 steel plate. The auger gear is quenched and tempered.
The motor is a SEW motor.
After practical experience, we welded stainless steel round bars on the auger plate, which improved the speed and effect of manure extraction.