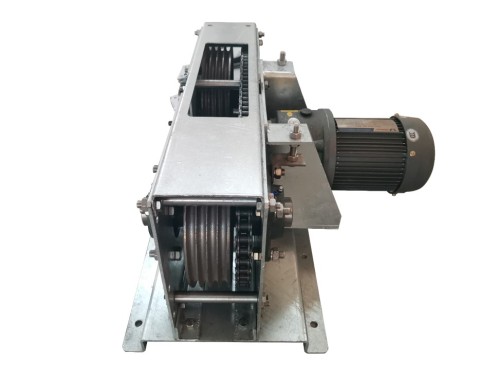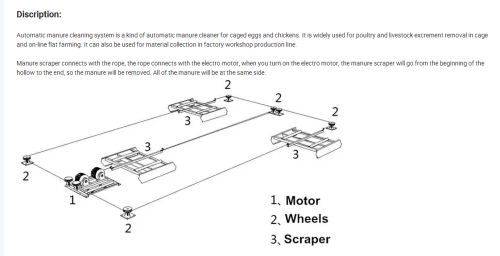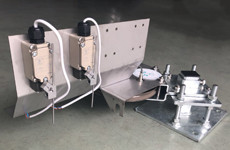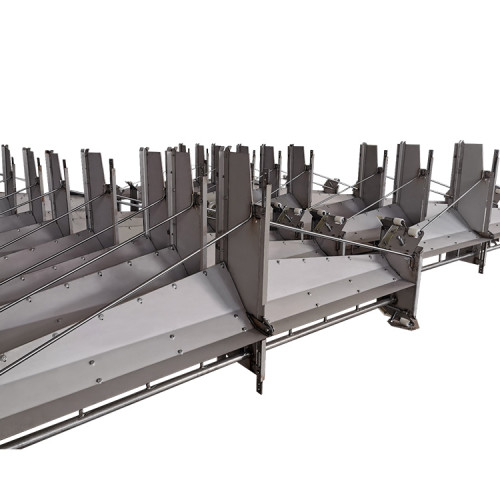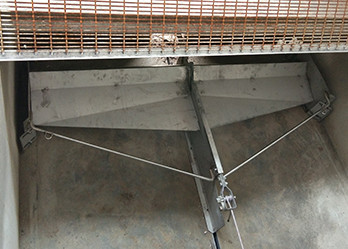 Cason | Automatic Manure scrapping machine | Automatic fecal cleaning machine | Equipment Wholesale
Model

driving of pit scraper
Description
Automatic Manure scrapping machine

Shaft 2 is chrome-plated after being machine processing . The flat key matched with Shaft 2 is made of #45 steel processed by a grinder. All spacers have got through blackened treatment.
Gear material we use forged steel instead of cast to enhance wear resistance. After the mechanical processing, a double heat treatment is used instead of a simple quenching treatment.
South Korea Dongbao 12A-1 chain has the advantages of Small intercept tolerance, low friction, smoother gear fit.
The wire rope clamp is an indispensable part of our driver. One of its functions is positioning and pulling the wire rope to a certain extent, so that the wire rope will not slide away abnormally due to excessive length. At the same time, the manure on the wire rope is treated to prevent the manure from entering the drive and corroding the driving elements.