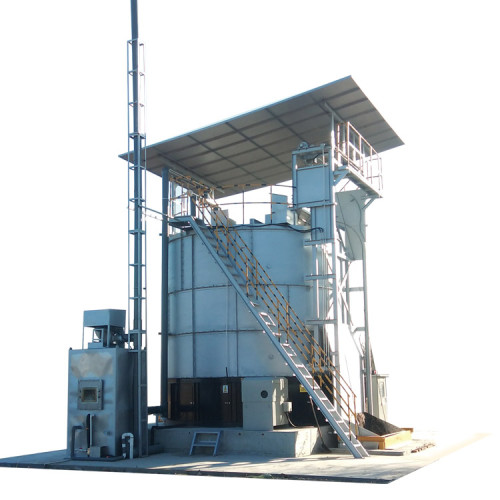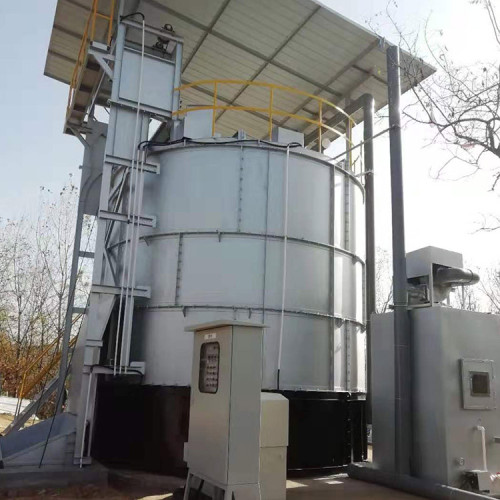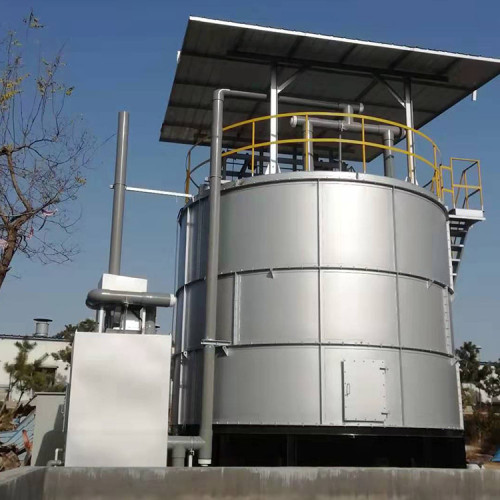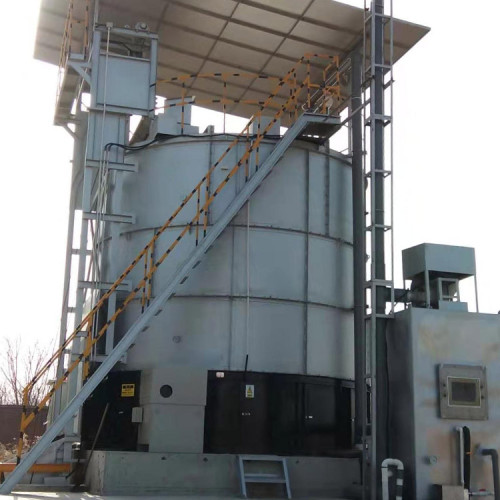 Cason | Agriculture waste-organic fertilizer composting fermentation tank | Fertilizer Equipment Wholesale
Model

cow dung treatment machine
Item specifics
Application

Poultry coop manure compost
Capacity

35-156 m3
Type

Aerobic fermentation
Description
Agriculture waste-organic fertilizer composting fermentation tank for cow barn
How to use cow manure to process organic fertilizer?
1. Control of water content of organic manure raw material for cow manure: The content of water control should be 40% -65% when fermenting cow manure. During the fermentation, less water will ferment slowly, and more water will affect the ventilation of its materials, so we must control the moisture.
2. Control of fermentation temperature of cow manure organic fertilizer, the material elevator will lift raw material to into the fermentation tank, and the PLC program of the fermentation tank automatically realizes the temperature control .
3. Oxygen supply measures for cow manure organic fertilizer: Intelligent organic fertilizer fermentation tank has PLC program control, automatic stirring and supply air, providing oxygen required for aerobic fermentation.
4. Cow dung raw material fermentation time: Generally, the temperature rises to 50 ~ 60 ℃after 48 hours, and the third day can reach above 65 ℃, and the fermentation of the whole raw material is completed within 7 days. Brown with white mycelium on the surface of cow dung , indicating that fermentation have completed .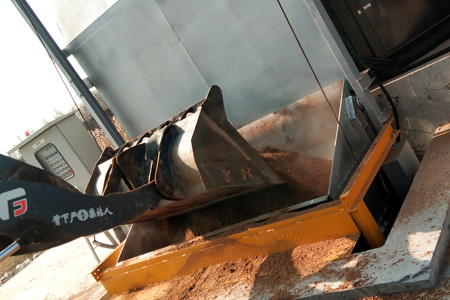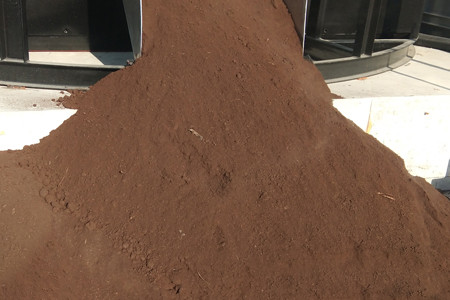 Features:
Fast, continuous, automatic, enclosed, environmentally friendly
1. The equipment is small in size, can be installed outdoors, and does not require a factory building, which solves the problem of high investment cost of plant building and centralized processing;
2. Overall closed aerobic fermentation, no discharge of waste water, waste gas, waste residue and pollution;
3. The quality of the finished product is high, the quality of the organic fertilizer raw material produced is stable, the nutritional value is high, and it is not restricted by the cold season.
4. High efficiency and thermal energy recycling. Batch processing time is 5 to 10 days, which is more than 20 days shorter than the traditional trough-fermented organic fertilizer production process time. The processing capacity can be increased by the number of single units as required, and multiple units can be installed;
5. High stability. The main original parts are imported brands. The main material of the host is 304 stainless steel and other high-quality materials. It has high safety and reliability, good mechanical materials, solves the problem of strong acid and alkali corrosion, and has a long service life.
6. High degree of intelligence, one-key startup, module design, intelligent control, labor saving, easy maintenance, except for feeding, no manual operation required, automatic production of organic fertilizer;
7. No additional excipients are needed during the fermentation process;
8. Aerobic species can survive and reproduce at -25 ° C to 80 ° C. The beneficial flora formed can kill harmful bacteria in raw materials. This feature is unmatched and surpassed by other organic fertilizers.