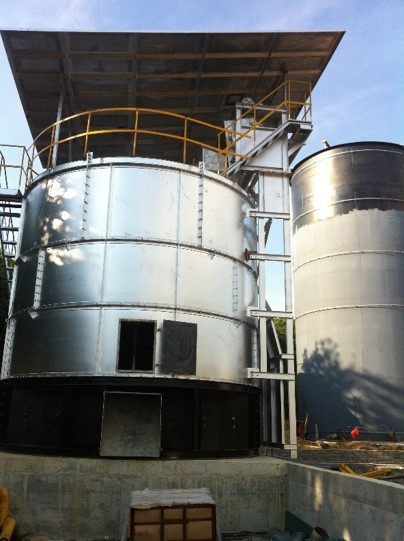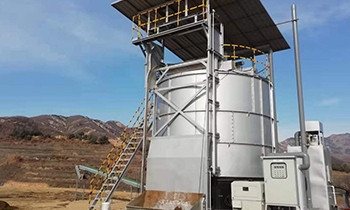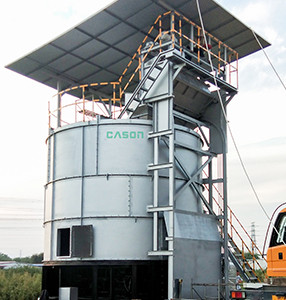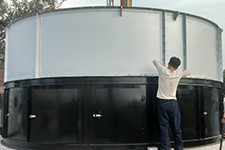 Cason | Intelligent chicken manure organic fertilizer fermentation equipment solution
Model

poultry manure compost machine
Item specifics
Application

Poultry coop manure compost
Capacity

56-116 m3
Type

Aerobic fermentation
Description
Intelligent chicken manure organic fertilizer fermentation equipment
What are the conditions for chicken manure to become organic fertilizer?
Chicken manure raw material (C / N ratio)
Organic matter content, C / N ratio, and humidity must meet the rapid propagation of aerobic bacteria.
Oxygen
Aerobic bacteria need oxygen to break down organic matter. Air must be supplied to the raw materials. The bottom high pressure fan and the top high pressure fan deliver oxygen to the tank.
Humidity (35 ~ 80%)
The water content of the poultry manure before entering the tank determines the processing amount and processing time, so the water content is preferably less than 80% , at the rate of 55-60 is better . If the moisture content of chicken manure is high, we can premix some straw in the chicken manure raw material.
Temperature (60 ° ~ 70 °)
Aerobic bacteria need a suitable temperature to fermentation , so the tank has insulation materials. After 3 to 4 days of fermentation, the temperature will drop to 30 ° ~ 40 °. At this time, the activity of aerobic bacteria will be low, and the maturity of organic fertilizer will be basically complete Rotten .
How does a aerobic compost machine put chicken manure into high-quality organic fertilizer within 3-7 days?
Phase 1. Material Feeding
The chicken manure material is lifted into the fermentation chamber by a lifting device. Excessive moisture and C / N ratio can reduced by by premixing with straws .
Phase 3 .High-temperature aerobic fermentation stage
Rapid temperature rise stage: temperature rise to 50 ~ 65 ℃rapidly in 1 ~ 2 days under the action of microorganisms
High temperature stage: Continue to decompose and maintain for 5 ~ 7 days, and meet the oxygen demand through stirring and ventilation
Cooling stage: rapid fermentation is completed, continuous cooling
Phrase 3 organic fertilizer outlet
The materials in the fermentation chamber fall down layer by layer under the main shaft remixing and gravity, and are discharged from the outlet.
Specification of poultry manure compost tank
Tank capacity (m3)

16m3

86m3

56m3

Input capacity for poultry manure (moisture 60%

)

8t

Organic fertilizer output(poultry manure )

6t

5t

3t
1. The core members of our team are from companies which originally process animal pit fermentation tank for Japan .
2. Cason installation and commissioning team has installed animal pit organic fertilizer machine more than 400 pcs since 2007.
3. Japan imported main shaft and ventilation fan , Zero operation fault .
4. Cason has made some improvements based on Japan technology .
5. The real manufacturer and our own technical team can bring you more value .