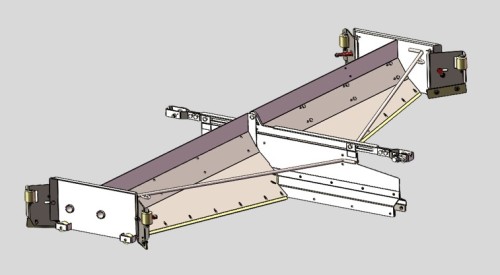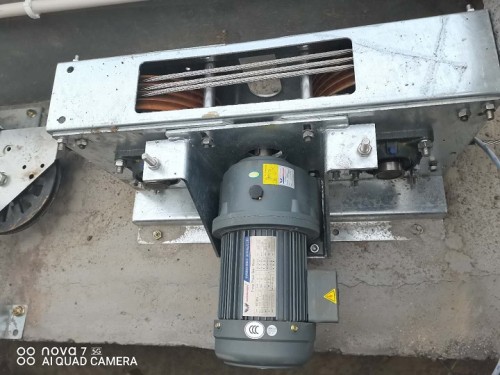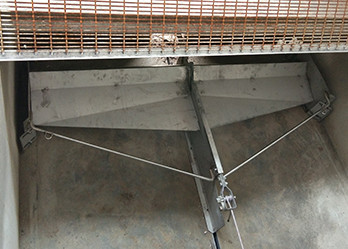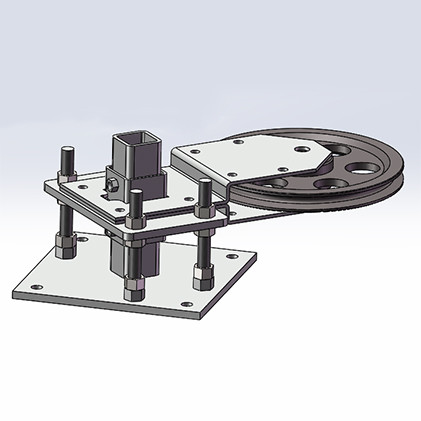 Automatic Stainless Pig farm scraper
Description
Automatic Stainless Pig farm scraper

Middle Tie Rod

The middle tie rod plays a supporting and tensile role in the scraper system ,so 10mm flat steel is adopted through laser cut processing and strengthened by welding.
Pin

304 stainless steel processed by machine , making working of tie bar and rolling over smoother.
Ratchet pawl

Ratchet pawls are cast and subjected to tensile tests . The clamps of steel wire rope are cut by laser machine.
Cleaner

Cleaner is made of natural rubber ,one-time molding ,anti-friction.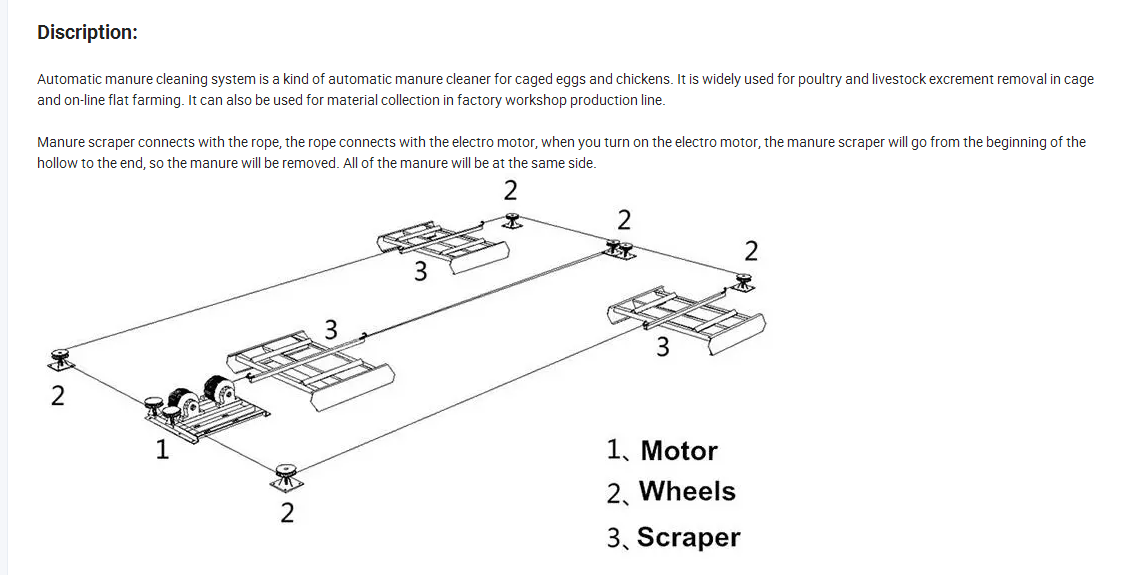 Operation Principle
Automatic Manure cleaning system is kind ofAutomatic Manure cleaner for cages Pigs and chickens, It is wildly used forPoultry and livestock excrement in cage and online flat farming or buildingfarming pigs / chickens .it is also can be used on material collection infactory workshop production line.
Manure scraper connect with rope, the metalRope connects with electric Motor. The electric Motor connects with electricpanel. When you turn on the electric panel. The scraper will go from thebeginning of Dung hollow to the end, so the manure will be removed. All of theManure will be at the same side.